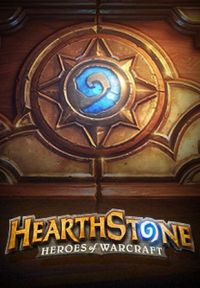 Hearthstone: Heroes of Warcraft continues to be a popular choice in the competitive gaming scene, and Stephanie Frey from Inverse Genius's Games in Schools and Libraries blog has put together a new how-to guide for librarians interested in trying out the Collectible Card Game (CCG):
Are your gamers interested in Hearthstone? Do they already like games like Magic the Gathering and Yugioh? Do you want to try something new to attract a new group of the gamer curious to your library or school club? Here is everything you need to get started.

Hearthstone is a FREE Online Collectible Card Game. It is played over PC, Android, or Apple devices and an online connection is required. This is a game where gamers construct decks from cards they collect either from leveling up their characters by playing matches or from buying booster packs with points earned or cash. While it is free to play, each gamer can have their own account or the moderator can make guest accounts available, players can earn in-game currency to purchase additional booster packs and game modes or do the same by spending real money. We are getting a lot of play without spending a penny.
---
Looking for more Hearthstone information? Find all posts tagged with a Hearthstone: Heroes of Warcraft label now!