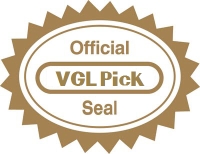 The Video Game Librarian Pick of the Week is Metal Gear Solid V: The Phantom Pain (PC, PS3, PS4, Xbox 360, Xbox One), the final game in Hideo Kojima's sprawling Metal Gear saga. Metal Gear Solid pushed the stealth action genre to new heights of popularity when it was released in 1998, and this sequel takes the genre even further with a massive world and a wild story.
Also of note this week is Mad Max (PC, PS4, Xbox One), an open world adaptation of the famed film franchise. It's not a direct remake of any one film, but a new story that takes place within the same world as Mad Max, The Road Warrior, Mad Max Beyond Thunderdome, and Mad Max: Fury Road (which was also released on DVD/Blu-ray earlier this month). A complete list of this week's new releases can be found here:
Other New Retail Releases

PC

PlayStation 3

PlayStation 4

Vita

Xbox 360

Xbox One
New Release Round-Up For Downloadable Games
Feature Articles From Warp Zoned
New Game Announcements
More News
New Videos
Etcetera
The Video Game Librarian's Game News is Provided by Warp Zoned.