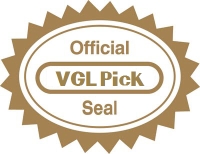 The Video Game Librarian Pick of the Week is yet another three-way tie.
Believe it or not, Bungie released the original version of Destiny nearly two years ago. After building up a devoted fanbase that continues to obsessively play the shooter to the this day, the developer launched the game's final expansion this week. The Rise of Iron expansion will be exclusively available to download from the PlayStation Store and Xbox Games Store, but players who haven't yet jumped into Destiny's universe should pick up Destiny: The Collection this week for the PC, PS4, and Xbox One. In addition to the original game and Rise of Iron, The Collection will also include all of Destiny's previously released expansion content… Expansion I: The Dark Below, Expansion II: House of Wolves, and The Taken King. Destiny: The Collection is highly recommended for all your patrons who love shooters.
Also recommended this week is Killer Instinct: Definitive Edition, which technically made its debut during the Xbox One's launch period. The Definitive Edition is a collected edition that includes all 26 characters and 20 stages from the game's first three seasons, as well as a pair of bonus games (Killer Instinct Classic and Killer Instinct 2 Classic). Fans of fighting games will definitely enjoy seeing it on the shelf.
Finally this week, Atlus published Shin Megami Tensei IV: Apocalypse, a side-story to the original Shin Megami Tensei IV, for the 3DS. Fans of the weird world of Japanese RPGs will enjoy the chance to check this one out.
---
All Links in "This Week's New Releases + Game News" are Provided by Warp Zoned.
New Release Round-Up
Warp Zoned's Weekly Warp-Up
While it still remains shrouded in mystery, the Nintendo NX got a big boost this week when the CEO of The Pokemon Company confirmed that a Pokemon game is in development for the Nintendo NX.
Elsewhere on Warp Zoned this week, we dove into No Man's Sky with a complete review and took a look at Crashlands, another exploration game that was "Seen At PAX West 2016."
Finally this week, Chris Cobb published Part Four in his look at the history of horror games… It's In Your Blood: A History of Horror Games.
New Game Announcements
Pre-Launch Updates and Release Date Announcements
Other Game News
New Videos