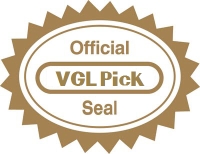 The Video Game Librarian Pick of the Week is
Super Mario Maker (Wii U), a level creation game for Nintendo's most beloved character. Super Mario Maker allows players to create levels based on characters and obstacles found in Super Mario Bros., Super Mario Bros. 3, Super Mario World, and New Super Mario Bros. U. After they're finished, they can play these levels and share them with the world through the game's built-in level browser. The creativity seen in some of the demo levels is outstanding and the game comes with 60 pre-built levels to get players started… so it also serves double duty as the latest side-scrolling Mario game.
Another interesting new release this week is Tearaway Unfolded (PS4), Media Molecule's adaptation of a puzzle platformer they originally released for the Vita in 2013. Taking place in a "papercraft world," players have to solve puzzles and overcome obstacles to make it to the end.
Other New Retail Releases
New Release Round-Up For Downloadable Games
Release Date Updates
New Game Announcements
More News
New Videos
The Video Game Librarian's Game News is Provided by Warp Zoned.