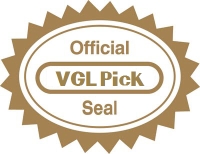 The Video Game Librarian Pick of the Week is filled with soccer players, racecar drivers, invisible Japanese spirits, a sneaker-wearing hedgehog, bloodthirsty aliens, and even bloodthirstier zombies
FIFA 17 is new in stores this week for the PC, PS3, PS4, Xbox 360, and Xbox One. In addition to a series of graphical upgrades and gameplay tweaks, the latest soccer simulation from EA Sports adds "The Journey," a story-based single-player mode where players take control a teenager trying to make it in the Premier League. Soccer fans will definitely like the deep simulation options offered by FIFA 17.
Also new this week is Microsoft's latest racing sim, Forza Horizon 3. The PC and Xbox One game recreates the Australian countryside as a playground for open-world racing, which players can dive into with more than 350 cars. Forza Horizon 3 is highly recommended for fans of racing games.
Away from the fast cars and furious footballers, Nintendo and Level-5 released Yo-Kai Watch 2: Bony Spirits and Yo-Kai Watch 2: Fleshy Souls for the 3DS. The creature-collecting games includes hundreds of new Yo-Kai, invisible spirits believed to exist out in the world. But with the game's Yo-Kai Watch, players can see these supernatural creatures, and capture them. Fans of Pokemon, and other similar games, will enjoy either version of Yo-Kai Watch 2.
Keeping with the otherworldly theme, 2K Games brought XCOM 2 to the PS4 and Xbox One this week. After debuting on the PC earlier this year, the publisher is expanding the strategy game's reach to new-generation consoles… and not a moment too soon. The alien invaders have enslaved humanity in the sequel and it's up to players to guide the XCOM to victory against a foe that's taken control of the Earth. Fans of strategic games and sci-fi themes will flock to XCOM 2.
While the enemies of Dead Rising 2 are a bit dumber than a race of hyper-advanced aliens, they're no less dangerous. Available this week for the PS4 and Xbox One, Dead Rising 2 was originally released for the PS3 and Xbox 360 in 2010, but the re-release still puts a ravenous horde of undead between motocross racer Chuck Greene and the anti-zombie cure he needs for his daughter. The Dead Rising franchise appeals many different types of gamers, but especially those who like horror and action titles.
Hopefully, Chuck can avoid those zombies using Sonic-like speed, but the Blue Blur himself will be busy with Sonic Boom: Fire & Ice, which was released this week for the 3DS. Sonic fans will definitely be interested in checking it out.
---
All Links in "This Week's New Releases + Game News" are Provided by Warp Zoned.
New Release Round-Up
Warp Zoned's Weekly Warp-Up
Psst! Hey! You! Get over here! Do you wanna hear some new rumors about Nintendo's NX console? Supposedly, a trial production for the Nintendo NX was recently held, which means the console is still on track to launch in March 2017.
We even heard about a few new games in development including Puzzle Box from Bplus and the very strong possibility of a Beyond Good & Evil Prequel from Ubisoft. Now that's exciting.
Equally exciting was the news that J.J. Abrams told reporters that a pair of films based on Portal and Half-Life are still in development. We might even get an official announcement "soon."
Finally this week, UK Correspondent Andrew Rainnie dove deep into the crowdfunding rabbit hole and came out with three new Kickstart This! selections: Z'Isle, Ultra Captain & The Great Piratey Space Escape, and Magicland.
New Game Announcements
Pre-Launch Updates and Release Date Announcements
Other Game News
New Videos
Etcetera