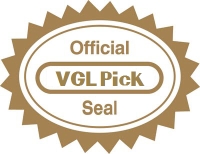 The Video Game Librarian Pick of the Week is Call of Duty: Black Ops III (PC, PS4, Xbox One), the latest game in the long-running Call of Duty franchise and the third in Treyarch's popular Black Ops sub-series. In Black Ops III, players will once again get to travel to the future in a world where war is more high tech than ever. Be aware that Call of Duty: Black Ops III will also be released for the PS3 and Xbox 360, but the previous-generation version of the game will only include the game's multiplayer modes and not the single-player Campaign Mode.
Also of interest this week is Need For Speed, the next entry in EA's series of racing games. Developer Ghost Games considers it a complete reboot of the series and has packed the title with five overlapping storylines and dozens of cars.
Finally, there's two for the kids as Yo-Kai Watch (3DS) and Snoopy's Grand Adventure (3DS, PS4, Wii U, Xbox 360, Xbox One) have also been released this week. One is a Pokemon-like adventure game, while the other is a side-scroller starring everyone's favorite beagle and his birdie pal.
---
All Links in "This Week's New Releases + Game News" are Provided by Warp Zoned.
New Release Round-Up For Downloadable Games
Feature Articles From Warp Zoned
New Game Announcements
More News
New Videos
Rumor Has It