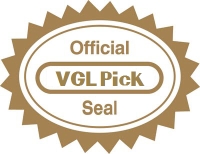 The Video Game Librarian Pick of the Week is Star Wars: Battlefront (PC, PS4, Xbox One), a Star Wars battle sim designed for online multiplayer. Developed by DICE, this is the first new Battlefront game in a decade and it lets players recreate some of the films most exciting moments with battles on Hoth, Tatooine, and Endor.
Two other new titles, both published by Nintendo, will also be of interest to your library patrons this week. Pokemon Super Mystery Dungeon for the 3DS is a dungeon-crawling RPG starring the popular "Pocket Monsters," while Mario Tennis: Ultra Smash for the Wii U brings Mario and his friends back to the tennis court for the first time since 2012.
---
All Links in "This Week's New Releases + Game News" are Provided by Warp Zoned.
New Release Round-Up
Feature Articles From Warp Zoned
New Game Announcements
More News
New Videos