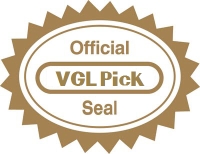 The Video Game Librarian Pick of the Week is a tie between Fallout 4 (PC, PS4, Xbox One) and Rise of the Tomb Raider (Xbox One, Xbox 360).
Bethesda's Fallout 4 gives players plenty to do as it's the latest open world post-apocalyptic game from the developer. The first-person RPG will let players explore New England in the aftermath of a nuclear war and create a wholly unique character and adventure. Players will even be able to craft an entire city to serve as their base of operations.
Meanwhile, Rise of the Tomb Raider will be the second game to explore Lara Croft's early adventures. Developer by Crystal Dynamics, with assistance from co-publishers Square Enix and Microsoft, Rise of the Tomb Raider will show the part where Lara Croft changes from an amateur archaeologist and adventurer into "The Tomb Raider."
Also of note this week is Starcraft II: Legacy of the Void (PC), the finale to Blizzard's "Starcraft II Trilogy." Focusing on the Protoss faction, the standalone game will actually "unite the three races in the ultimate battle for survival against an ancient evil threatening all life in the universe."
---
All Links in "This Week's New Releases + Game News" are Provided by Warp Zoned.
New Release Round-Up
Feature Articles From Warp Zoned
New Game Announcements
More News