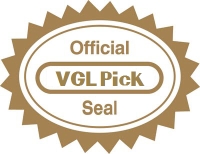 The Video Game Librarian Pick of the Week is Valkyria Chronicles Remastered (PS4), a tactical RPG from Sega.
Originally released for the PS3 in 2008, Valkyria Chronicles captured the hearts and minds of gamers everywhere with its blend of magical characters and tactical modern warfare. This re-release will include enhanced graphics, a new set of Trophies, and all the previously released downloadable content. Perfect for anime fans and anyone who likes a deep RPG experience.
---
All Links in "This Week's New Releases + Game News" are Provided by Warp Zoned.
New Release Round-Up
Warp Zoned's Weekly Warp-Up
With the 2016 E3 Expo inching ever closer, more and more rumors have started to crop up about what the major publishers are working on next. Just look at Rockstar Games, the publishing label hasn't produced an original game since 2013's Grand Theft Auto V, but this week we learned they're working on "multiple projects," and that one of them might be Red Dead Redemption 2.
I don't doubt that something big is brewing within the walls of Rockstar, but it's a little harder to believe that id Software is going to jump straight from Doom to Quake 5. However, I also can't picture them trying something new just yet, so a return to one of gaming's biggest franchises could be a very real possibility (albeit one we might not get to play until 2018).
Elsewhere on Warp Zoned this week, we reviewed Renegade Kid's Mutant Mudds Super Challenge, and if you're a fan of retro-inspired platformers, you might want to give it a chance.
More news from this past week can be found after the break.
New Game Announcements
Pre-Launch Updates and Release Date Announcements
Other Game News
New Videos
Etcetera