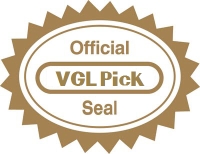 The Video Game Librarian Pick of the Week is a two-fer of Uncharted 4: A Thief's End and Doom.
Uncharted 4: A Thief's End might be Nathan Drake's last adventure, but it has finally arrived on the PlayStation 4 this week courtesy of Naughty Dog. The development team has decided to step away from the Uncharted franchise, so if it does continue in some way, they won't be the one holding the reins. This makes Uncharted 4 even more important as not only is it the latest game in a popular and long-running adventure series, but its a last hurrah (of sorts) for a developer that makes some of the best games around.
The developer behind Doom (PC, PS4, Xbox One), id Software, has an equally impressive resume, but it's been a long time since they released anything and an even longer time since they explored the world of Doom. But they've managed to recapture some of that magic with their simply-titled reboot and its expert melding of shooter styles from the 90s and today will appeal to a lot of people. However, just note that it's also ridiculously gory, so it won't appeal to everybody.
---
All Links in "This Week's New Releases + Game News" are Provided by Warp Zoned.
New Release Round-Up
Weekly Warp-Up
The biggest news this week wasn't an exciting new announcement or confirmation of a long-awaited release date. The biggest new this week is that The Walt Disney Company has decided to shut down their Disney Interactive division and brought an end to the Disney Infinity franchise. Disney didn't go into too many details about why the shutdown took place, but they did say that the plan going forward is to license their characters and films to other game publishers.
Elsewhere on Warp Zoned, we published Part Two of It's In Your Blood: A History of Horror Games this week. Moving into the 90s, it's time to relive Alone in the Dark, Resident Evil, Clock Tower, and a few others. A review of Enter the Gungeon was also published this week, and it might be worth a look as the twin-stick shooter/roguelike-like hybrid definitely has its moments.
New Game Announcements
Pre-Launch Updates, Release Dates, and Other Game News
New Videos
Etcetera
Rumor Has It