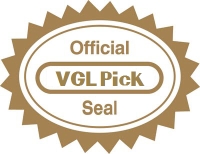 The Video Game Librarian Pick of the Week is Dead Island Definitive Collection (PS4, Xbox One), a compilation containing Dead Island, Dead Island: Riptide, and Dead Island: Retro Revenge.
Dead Island and Dead Island: Riptide are first-person melee-focused zombie games where players try to escape a tropical island crawling with the undead. Both games were originally released for the PS3 and Xbox 360 a few years ago, and they were fairly well-received by action/horror fans at the time. Meanwhile, Retro Revenge is a brand new side-scrolling spinoff created exclusively for the Definitive Collection.
---
All Links in "This Week's New Releases + Game News" are Provided by Warp Zoned.
New Release Round-Up
Warp Zoned's Weekly Warp-Up
You know that the 2016 E3 Expo is right around the corner, because Microsoft just permanently lowered the price of all Xbox One bundles by $50 earlier this week. But the biggest news from the past seven days doesn't have much of anything to do with E3.
Mojang announced that more than 100 million copies of Minecraft have been sold for the PC, PS3, PS4, Vita, Wii U, Xbox 360, Xbox One, and mobile devices. This sales milestone also makes it one of the most popular games of all time.
Elsewhere on Warp Zoned this, I filed a hands-on report about Perception, Deep End's upcoming first-person narrative horror game. And the Warp Zoned staff got together to discuss What We Played in May 2016 and The Games of June 2016.
New Game Announcements
Pre-Launch Updates and Release Date Announcements
Other Game News
New Videos
Etcetera
Rumor Has It