New Retail Releases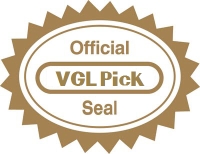 The Video Game Librarian Pick of the Week is Batman: Arkham Knight (PS4, Xbox One), the finale of Rocksteady's Batman: Arkham. Following up on the critically-acclaimed (and very popular) Batman: Arkham Asylum and Batman: Arkham City, Arkham Knight follows Batman as he battles an army of supervillains led by Scarecrow.
Other New Retail Releases
New Release Round-Up For Downloadable Games
New Game Announcements
A few weeks after the launch of the first one, Slightly Mad has announced Project CARS 2.
More News
New Videos
The Video Game Librarian's Game News is Provided by Warp Zoned.