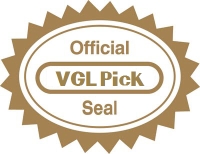 The Video Game Librarian Pick of the Week is Minecraft: Wii U Edition and Ori and the Blind Forest.
Most game publishers won't release new games during E3 week, so the appearance of Minecraft: Wii U Edition on store shelves is great for librarians looking to fill out their Wii U collection with a title they know everyone will love. Minecraft's Wii U Edition is the same virtual playground that we all know and love, but it also includes the Super Mario Mash-up Pack expansion, which adds Mario-themed characters, textures, and music to the game.
Also available this week is Ori and the Blind Forest Definitive Edition, an enhanced and expanded version of the well-received "MetroidVania" for the PC and Xbox One. Players will still be able to guide young Ori through the forest of Nibel, but the Definitive Edition will add new areas, new abilities, more story sequences, and multiple difficulty modes to the game.
---
All Links in "This Week's New Releases + Game News" are Provided by Warp Zoned.
New Release Round-Up
Warp Zoned's Weekly Warp-Up
The 2016 edition of the E3 Expo has come to a close, so it's time to look back on the weeklong festival upcoming games with our annual alphabetical rundown of everything from the show floor, the press conferences, and the pre-Expo hype period. You can find Warp Zoned's E3 A-Z below, but first let's talk, about that polarizing "Beginning Hour" demo for Resident Evil 7: Biohazard.
Looking ahead, Sony will bring a little piece of E3 to stores across the country next weekend with their plan to install PlayStation VR demo units in hundreds of retail outlets. We even got a sneak peek at next year's E3 Expo when Shigeru Miyamoto mentioned that he's working on "A New Kind of Mario."
So, on to "The A-Z of E3 2016″…
A
B
C
D
E
F
G
H
I
J
K
L
M
P
Q
R
S
T
V
W
X
Y