New Retail Releases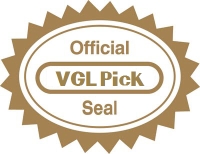 The Video Game Librarian Pick of the Week is Lego Jurassic World (3DS, PS3, PS4, Vita, Wii U, Xbox 360, Xbox One), a game adaptation of the four Jurassic Park films using Lego bricks. The "Lego _____" series has produced hit-after-hit and they're popular with kids, families, and adults. Not only are the games in the series easy to pick up, but they're often very funny too. The new film broke all sorts of box office records and I've got equally high hopes for the game.
Other New Retail Releases
New Release Round-Up For Downloadable Games
Release Date Updates
New Game Announcements
More News
New Videos
The Video Game Librarian's Game News is Provided by Warp Zoned.