New Retail Releases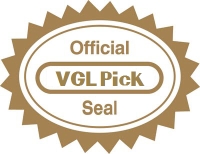 The Video Game Librarian Pick of the Week is Splatoon (Wii U), Nintendo's entry into the team-based shooter category. But instead of gruff military guys, Splatoon is populated by kids who have the ability to transform into squids. They use this power to literally paint the map and the object isn't to get the most kills (though you can still do that), but to cover more of the floor with your team's color.
Other New Retail Releases
ArcaniA: The Complete Tale (PS4)
New Release Round-Up For Downloadable Games
New Game Announcements
More News
New Videos
The Video Game Librarian's Game News is Provided by Warp Zoned.