New Retail Releases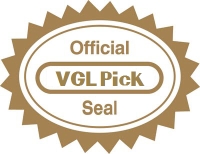 The Video Game Librarian Pick of the Week is Grand Theft Auto: San Andreas (Xbox 360). Originally released for the PS2 in 2004, Rockstar created a special anniversary edition for the Xbox 360 in 2014 that was previously only available through the Xbox Games Store. That version of their gangland classic, which is more or less unchanged from the PS2 original, is now available as a retail disc. And anyone interested in game preservation should be interested in picking up a copy.
Other New Retail Releases
New Release Round-Up For Downloadable Games
Feature Articles From Warp Zoned
New Game Announcements
More News
New Videos
The Video Game Librarian's Game News is Provided by Warp Zoned.