New Retail Releases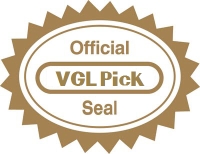 The Video Game Librarian Pick of the Week is Wolfenstein: The Old Blood (PS4 and Xbox One). Originally released as a download-only game back in May, The Old Blood is a budget-priced prequel to last year's excellent Wolfenstein: The New Order. The game brings protagonist B.J. Blazkowicz back to the frontlines of World War II where he'll have to do battle with a horde of Nazi Zombies and other mutated monsters.
Other New Retail Releases
New Release Round-Up For Downloadable Games
New Game Announcements
Odin Sphere is set to receive a high definition remaster next year.
More News
New Videos
Etcetera
Double Fine's documentary series chronicling the development of Broken Age has reached its last episode.
The Video Game Librarian's Game News is Provided by Warp Zoned.