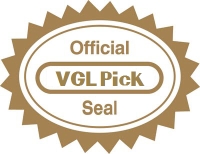 The Video Game Librarian Pick of the Week is Madden NFL 16 (PS3, PS4, Xbox 360, Xbox One), the latest football simulation from EA Sports. This year's game focuses on improved passing/receiver controls, but I think football fans are going to love it all the same.
That said, a number of big games were released this week and almost any one of them could have been the Pick of the Week including Gears of War: Ultimate Edition, Until Dawn, Dishonored: Definitive Edition, and Disney Infinity: Star Wars. Those titles, and a few others, are listed right here:
Other New Retail Releases

PC

PlayStation 3

PlayStation 4

Vita

Wii U

Xbox 360

Xbox One
New Release Round-Up For Downloadable Games
Feature Articles From Warp Zoned
New Game Announcements
More News
The Video Game Librarian's Game News is Provided by Warp Zoned.