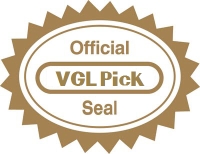 The Video Game Librarian Pick of the Week is LBX: Little Battlers Experience, yet another "teens force tiny creatures to do battle" game from Japan. Developed by Level-5 and published by Nintendo, the 3DS title is based on the popular manga and anime series also created by Level-5. In the game, a group of kids create tiny palm-sized robots that do battle in slightly less-tiny arenas.
Other New Retail Releases
New Release Round-Up For Downloadable Games
Feature Articles From Warp Zoned
New Game Announcements
More News
New Videos
The Video Game Librarian's Game News is Provided by Warp Zoned.