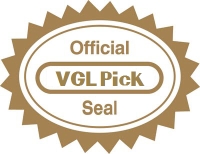 The Video Game Librarian Pick of the Week is Rare Replay, a compilation for the Xbox One that covers the extensive history of Rare. As a developer, Rare was at the top of their game in the late 90s, and this collection includes all of their biggest hits (minus the Nintendo-published titles, of course). It's perfect for anyone looking to relive the glory days of the NES, Super NES, and Nintendo 64.
Other New Retail Releases
Etrian Odyssey 2 Untold: The Fafnir Knight (3DS)
New Release Round-Up For Downloadable Games
Feature Articles From Warp Zoned
Release Date Updates
New Game Announcements
More News
New Videos
Rumor Has It
Etcetera
The Video Game Librarian's Game News is Provided by Warp Zoned.