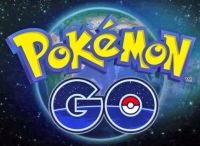 Where were you when Pokemon-ia swept through your library? If you're like Teen Librarian Alanna Graves, you put together a huge number of Pokemon Go Programming Ideas for School Library Journal's Teen Librarian Toolbox:
Unless you live under a rock, you've probably heard of Pokemon Go, the newest app that inspires gamers to GO OUTSIDE! Many libraries have already utilized Pokemon Go as social media content, book display inspiration, and promotional material. Instead of focusing on what Pokemon Go is and how to play, this article is going to focus on doing Pokemon Go themed programs for teens.
There's a lot of good ideas there including a "Pokemon Safari," "Pokeball Target Practice," "Pokemon Theme Song Lip Sync Battle," and more. Gotta try 'em all!
---
Looking for more Pokemon Go information? Find all posts tagged with a Pokemon Go label now!