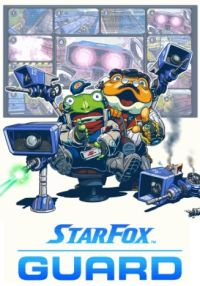 Did you know that Nintendo included a special bonus game with every copy of Star Fox Zero as part its first printing? Still available on store shelves as of this writing, Star Fox Guard is a twist on the tower defense genre where players have to defend Grippy Toad's factory from an army of evil robots.
Teen Librarian Alanna Graves recently reviewed Star Fox Guard for School Library Journal's Teen Librarian Toolbox, and she found it a bit difficult:
This game didn't work well for me because I was playing by myself. There's just too much going on between the screens, and I wasn't having any fun playing it. I will admit though, I am biased. I love tower defense games, and I think it's a poor choice to label this game as only a tower defense game. It's more like 75% action, 25% tower defense.
Star Fox Guard is also available to download from the Wii U eShop.