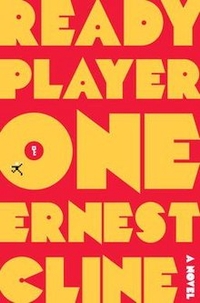 I think it's fair to say that Ernest Cline's Ready Player One is one of the most popular novels about video games. And with a Spielberg-directed film adaptation scheduled to open on March 30, there's likely going to be renewed interest in the book over the next few months.
Thankfully, Pamela Penza of Teen Services Underground has put together a Read-Alikes guide for fans of Ready Player One:
The cinematic adaptation of Ernest Cline's popular novel Ready Player One releases in theaters on March 30. We all know what that means–everyone will want a copy of the novel, and none of them will be available. To cheer up dejected teens, try offering one of these titles.
Pamela's picks include Snow Crash by Neal Stephenson, The Eye of Minds by James Dashner, Warcross by Marie Lu, and and a few others.