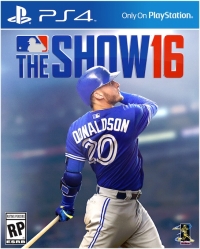 It's time to play ball! Sony recently released MLB The Show 16 (PS4, PS3), the yearly addition to their popular baseball simulation series, and it was also just reviewed for School Library Journal's Teen Librarian Toolbox by Teen Librarian Alanna Graves.
While it's not for everybody, the baseball fans will love it:
This week I played MLB The Show 16. I'm not a fan of baseball, but I promised myself I would remain as unbiased as possible for this review. In real life, I think baseball is pretty boring (please don't hate me), but I've enjoyed playing a variety of baseball video games in the past.