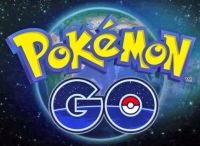 While many libraries are listed as PokeStops or Gyms in Pokemon Go, not every one is. However, if you want to add your library to the game, developer Niantic has set up a simple procedure to make the request…
1. Go to the Pokemon Go Support page on Niantic's website.
2. Select "How do I create a new PokeStop or Gym" under the "Submit a Request" drop-down.
3. Fill out the rest of the form with your library's information.
Due to the overwhelming number of requests that Niantic receives from this form, the option to add a PokeStop or Gym won't always be available on the Pokemon Go Support page. But keep checking back and eventually you'll get your chance.
If you want to remove your library as a PokeStop or Gym from the game, or there's a problem with a PokeStop or Gym near your library, Niantic has set up a separate form on the Pokemon Go Support page.
---
Looking for more Pokemon Go information? Find all posts tagged with a Pokemon Go label now!