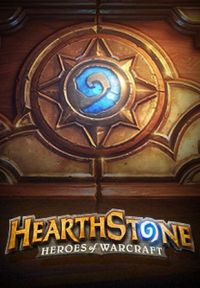 Hearthstone: Heroes of Warcraft is a very popular Online Collectible Card Game (CCG) that's based on Blizzard's equally popular MMORPG, World of Warcraft. Like Magic: The Gathering, another popular CCG, Hearthstone is built for tournament play and it's actually very easy to set up a local tournament in your library.
How easy is it? The ALA's International Games Day @ Your Library blog recently posted a How-To Guide to help any librarians who are interested in setting up their own tournaments:
Hearthstone is a free-to-play digital collectible card game based on the popular game "World of Warcraft". The game itself is fairly simple to play but has a lot of strategic depth which has made it quite popular as a competitive game. Running a tournament for Hearthstone may at first seem like a daunting challenge but is actually rather accessible for even the least experienced of tournament organizers and can be done for little to no cost at all.