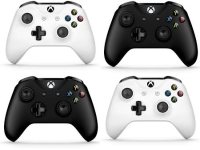 Just in time for the Super Bowl, the Games in Schools and Libraries blog at Inverse Genius has offered up a great collection of sports video games that are perfect for four players:
Sports games are always an excellent addition to any video game collection. They see constant play and are nearly always multiplayer. Their appeal to a broad audience brings in a fair number of patrons we wouldn't see otherwise, as well as being accessible to all ages.
Whether they're rumbling down the sidelines for a touchdown or taking a last-second shot at the goal, your patrons will definitely enjoy Madden NFL 18, FIFA 18, NBA 2K18, and NHL 18.