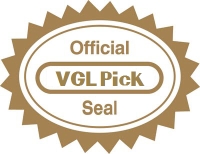 The Video Game Librarian Pick of the Week is No Man's Sky, a space exploration simulator for the PC and PS4.
Developed by Hello Games, an ultra-tiny developer from the United Kingdom, No Man's Sky gives players a procedurally-generated playground with billions and billions of planets to play in. Exploring the universe and naming your discoveries is an important part of the game, as is discovering the secret that lies at the very center of the map. No Man's Sky is one of those games that should appeal to everybody, and might even pull in patrons who just want to see what all the fuss is about.
---
All Links in "This Week's New Releases + Game News" are Provided by Warp Zoned.
New Release Round-Up