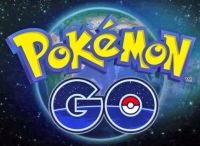 Pokemon Go continues to fascinate gamers and librarians alike, and now School Library Journal has weighed in with another How-To Guide for the game.
If you've been anywhere near the Internet in the last week, you've probably heard of Niantic's new game, Pokémon GO. Even by viral video game standards, its popularity has been impressive. According to SimilarWeb, within two days of its U.S. release, the game was installed on 5.16 percent of the country's Android devices. This doesn't even take into account iOS users, with whom the game has also been popular. Perhaps even more striking, the Wall Street Journal estimates that it has already added $9 billion to Nintendo's market value.
Academic Librarian Carli Spina talks about how the app works ("Gotta Catch 'Em All"), privacy and safety concerns some people may have, and how libraries are getting involved with Pokemon Go.
---
Looking for more Pokemon Go information? Find all posts tagged with a Pokemon Go label now!