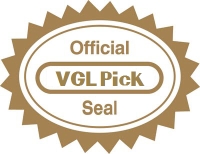 The Video Game Librarian Pick of the Week is Valkyria Chronicles Remastered (PS4), a tactical RPG from Sega.
Originally released for the PS3 in 2008, Valkyria Chronicles captured the hearts and minds of gamers everywhere with its blend of magical characters and tactical modern warfare. This re-release will include enhanced graphics, a new set of Trophies, and all the previously released downloadable content. Perfect for anime fans and anyone who likes a deep RPG experience.
---
All Links in "This Week's New Releases + Game News" are Provided by Warp Zoned.
New Release Round-Up