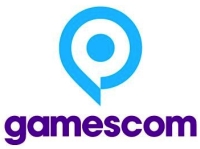 Every year, Germany's Digital Gaming Culture Foundation (Stiftung Digitale Spielekultur) supervises the Gamescom Committee, a small group of journalists who choose the best games that were present at the Gamescom expo. The Gamescom expo is held in the Summer, and serves as the European equivalent to the Los Angeles-based E3 Expo.
While most of these titles are still in development, you should keep them in mind when you add games to your collection this Fall and into 2017.
The Legend of Zelda: Breath of the Wild was named "Best of Gamescom," and the full list of winners and nominees can be found below.
Best of Gamescom
WINNER: The Legend of Zelda: Breath of the Wild
Best PlayStation 4 Game
Deus Ex: Mankind Divided
FIFA 17
Final Fantasy XV
WINNER: For Honor
Gran Turismo Sport
Best Xbox One Game
For Honor
Forza Horizon 3
Gears of War 4
ReCore
WINNER: Sea of Thieves
Best Wii U Game
Skylanders Imaginators
WINNER: The Legend of Zelda: Breath of the Wild
Best PC Game
Battlefield 1
Civilization VI
Deus Ex: Mankind Divided
WINNER: For Honor
NBA 2K17
Best Mobile Game
Airline Tycoon: Free Flight
WINNER: Mario Party: Star Rush
Metroid Prime: Federation Force
Best Role Playing Game
Deus Ex: Mankind Divided
Dragon Quest Builders
WINNER: Final Fantasy XV
Best Racing Game
WINNER: Forza Horizon 3
Gran Turismo Sport
Best Action Game
WINNER: Battlefield 1
For Honor
Gears of War 4
The Legend of Zelda: Breath of the Wild
Titanfall 2
Best Simulation Game
Batman Arkham VR
WINNER: NBA 2K17
Urban Empire
Best Sports Game
Pro Evolution Soccer 2017
NBA 2K17
WINNER: Steep
Best Family Game
Dragon Quest Builders
Lego Worlds
WINNER: Skylanders Imaginators
Best Strategy Game
WINNER: Civilization VI
Gwent: The Witcher Card Game
Halo Wars 2
Best Puzzle/Skill Game
WINNER: Dragon Quest Builders
Gwent: The Witcher Card Game
Best Social/Online Game
WINNER: Gwent: The Witcher Card Game
Lego Worlds
Sea of Thieves
Best Casual Game
WINNER: Battlezone
Lego Worlds
The Elder Scrolls: Legends
Best Multiplayer Game
Battlefield 1
For Honor
Gwent: The Witcher Card Game
WINNER: Sea of Thieves
Titanfall 2
Best Virtual Reality Game
Batman Arkham VR
Robinson: The Journey
Star Trek: Bridge Crew
The Unspoken
WINNER: Wilson's Heart
Best Add-On/DLC
WINNER: Destiny: Rise of Iron
Kingdom Hearts 2.8 Final Chapter Prolouge
Lego Dimensions
Best Hardware
ICAROS Flight App
WINNER: Playstation VR
Indie Award
Black The Fall
Code 7: Episode 0
FAR
WINNER: Little Nightmares
The Metronomicon
Best Preview/Vision
Dishonored 2
WINNER: Horizon: Zero Dawn
Watch Dogs 2
Best Booth
Most Wanted Consumer Award (Audience Voted)