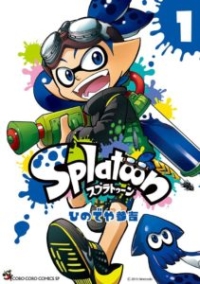 CoroCoro Comics published a manga series based on Nintendo's Splatoon in Japan after the game's launch in 2015. Serialized in CoroCoro magazine, the series, which was written and illustrated by Sankichi Hinodeya, was eventually compiled in two volumes.
This weekend, Viz Media announced (via Twitter) that they're translating it into English for a North American release this Fall.
Fans will also get the chance to dive back into the world of Splatoon this July when Splatoon 2 launches for the Nintendo Switch.