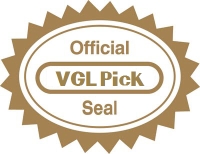 The Video Game Librarian Pick of the Week is Assassin's Creed: Syndicate (PS4, Xbox One), the latest entry in Ubisoft's long-running historical adventure series. This time, the action switches to Victorian London, as a gang of hooligans bands together to battle the oppressive ruling class and an evil secret society.
Four other titles will likely be of interest to plenty of players this week including Nintendo's multiplayer Zelda adventure, The Legend of Zelda: Tri Force Heroes (3DS); Activision's return to the stage, Guitar Hero Live (PS3, PS4, Wii U, Xbox 360, Xbox One); Ubisoft's latest dance game, Just Dance 2016 (PS3, PS4, Wii, Wii U, Xbox 360, Xbox One); and the latest game in Bandai Namco's Tales series of RPGs, Tales of Zestiria (PC, PS3, PS4).
---
All Links in "This Week's New Releases + Game News" are Provided by Warp Zoned.
New Release Round-Up